Are you having trouble with bees, wasps, or yellow jackets? We specialize in removing honeybees and their hive from walls, roofs, attics, chimneys, and other problematic places bees decide to nest in. When working with honeybees it is not enough to simply remove the bees because, if the hive is left in the home it continues to attract bees in the area and you will continue to have a problem.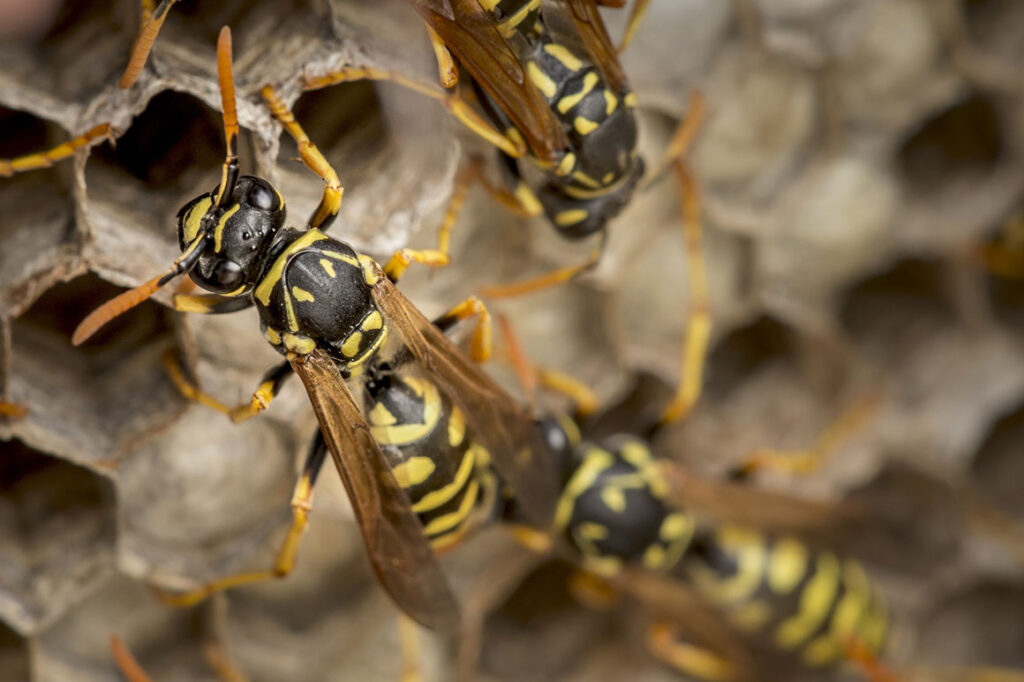 Not only does it attract bees but the honey attracts many other pests like ants, roaches, carpet beetles, and several other insects! Also, on very hot days the wax that holds the honey in place begins to melt and starts running down the inside of your walls causing damage which in turn will cost you more money to repair.
We also provide swarm removals and prevention services which we have found to be very effective throughout the years.  We dedicate ourselves to helping residential and commercial customers with our professional and prompt removal services in the Houston and surrounding areas!